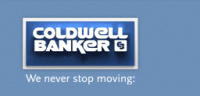 Coldwell Banker® Real Estate Search...
is THE real estate application to download for your iPad. It's the only app that puts important real estate information at your fingertips - from countless real estate properties, videos on everything real estate from YouTube, a neighborhood ratings system powered by Yelp!, and so much more.
Search our listings today from your iPad and iPhone, click here.